#4 BMW upselling on software. Amazon pursuing recurring revenue through insurance. Former Unilever employees launch detergent subscriptions. Zoom acquisition strategy.
August 1, 2020
Welcome August!
The engagement statistics for the first 3 issues of the newsletter have been really promising. Thank you everyone for reading and helping spread the voice!
Fresh news today:
Amazon is pursuing recurring revenue and launches a car and bike insurance business.

BMW is starting to sell cars as hardware and then upsell on software.

Former Unilever employees launch a detergent subscription startup

Post-COVID will lead to a renaissance of cars, on subscriptions. Look at a company like Drover.
Read more why I'm writing this newsletter. Link
Read the archive of previous issues. Link
Manually curated by @luigimallardo
News on SaaSed-up companies 🗞
Amazon is launching car and bike insurance. It can be purchased in Amazon Pay in less than 2 minutes. paperwork-free claims, 1-hour pickup, three-day servicing. For the new venture, Amazon is expanding on its partnership with insurtech Acko, part of the parent company of Acko General Insurance. Amazon started in India but it will expand to other countries if the model works. Link.
News on SaaSing-up companies 📈
BMW wants customers to pay a subscription fee to use features the car already has installed. In July, BMW will roll out a sweeping software update that includes digital personalization and on-demand functions. The automaker envisions a future where people will subscribe to existing features on their cars, such as a heated steering wheel or adaptive cruise control. Link.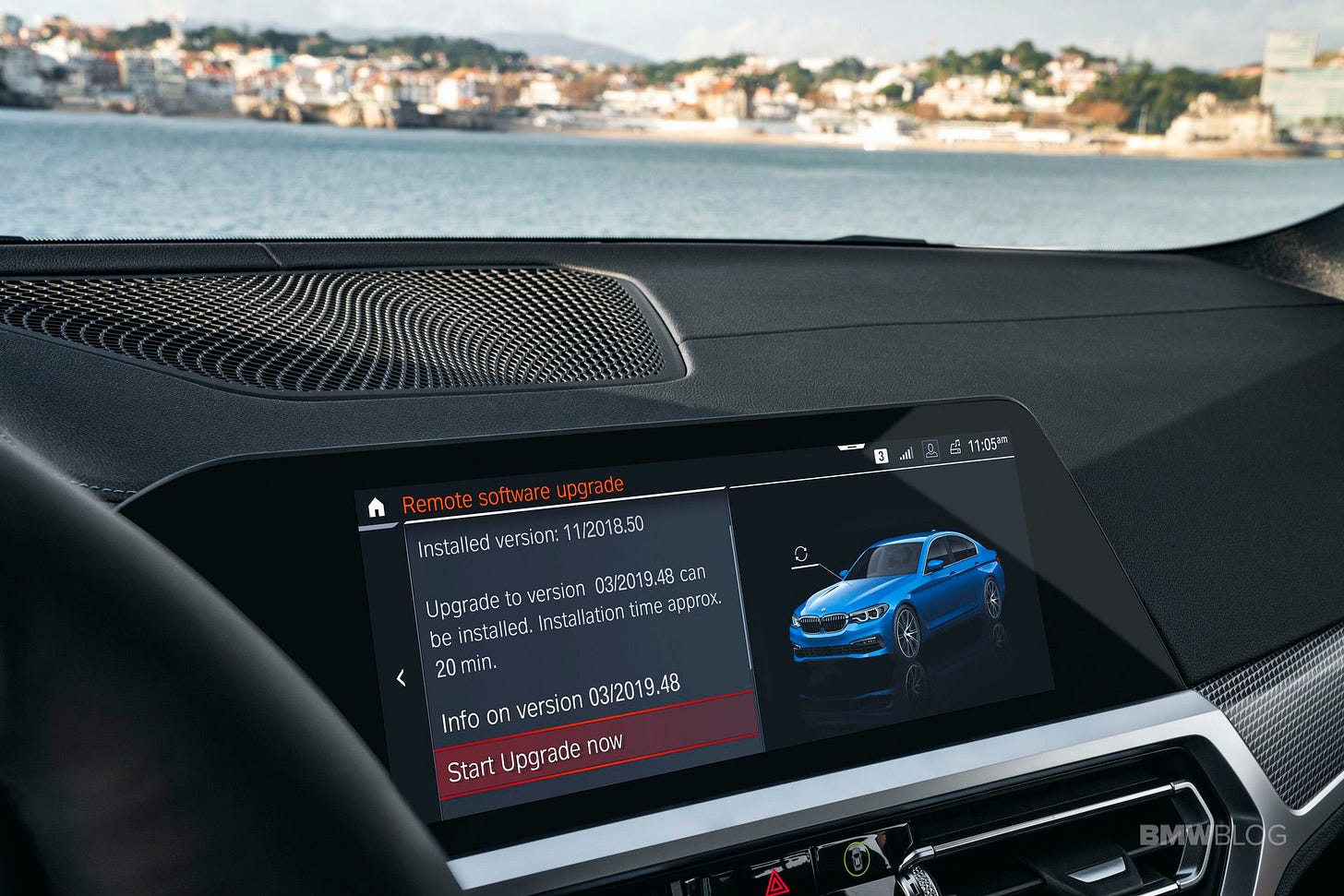 Rising Stars
Former Unilever employees launch detergent subscription startup. Is Big Mama under threat? When people think of technology disruption, it is normal to think of digital products and internet tools. However, technology has the power to make life better for us in the most unexpected ways and former Unilever employees built a startup with that purpose in mind: building the next Dollar Shave Club for delivering to people's homes eco-friendly laundry capsules and dishwasher tablets on subscription through letterboxes, which undercut the price of the leading brands. Link.
The future of transportation continues to provide opportunities for tech companies to build solutions to provide new ways for us to get from A to B. Drover that provides access to flexible car subscriptions for private users — longer than a typical rental, shorter than a lease or purchase, and easy to shorten or extend as needed is growing fast. Car ownership is going through a critical phase but post-COVID will lead to a renaissance for cars, on subscription. Link.
Interesting reads 📖
While Zoom path to video-conferencing dominance has been well-documented because of the pandemic, this article explains really well the acquisition strategy that got them into the game. Link.
If you liked this post from SaaSification, why not share it?